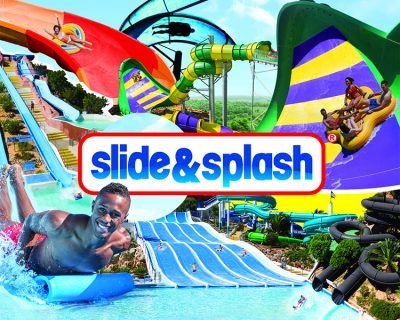 Slide and Splash western Algarve
Slide and Splash western Algarve
Slide and Splash western Algarve is a water park near Lagoa, opens in the beginning of April until the end of October. It opens daily at 10am and closes between 5pm and 6pm.This slide park has various slides of different sizes as well as pools.
The most well known slides are black hole, the blue hole and the big wave, besides from that you have plenty of slides and pools, falconry, reptiles and parrots.
You can buy tickets online, in many selling agents in the Lagoa, Ferragudo and Lagoa area or in the park itself.
Facilities
Restaurants
Fish spa and massages
Photos with animals
leisure area
parking