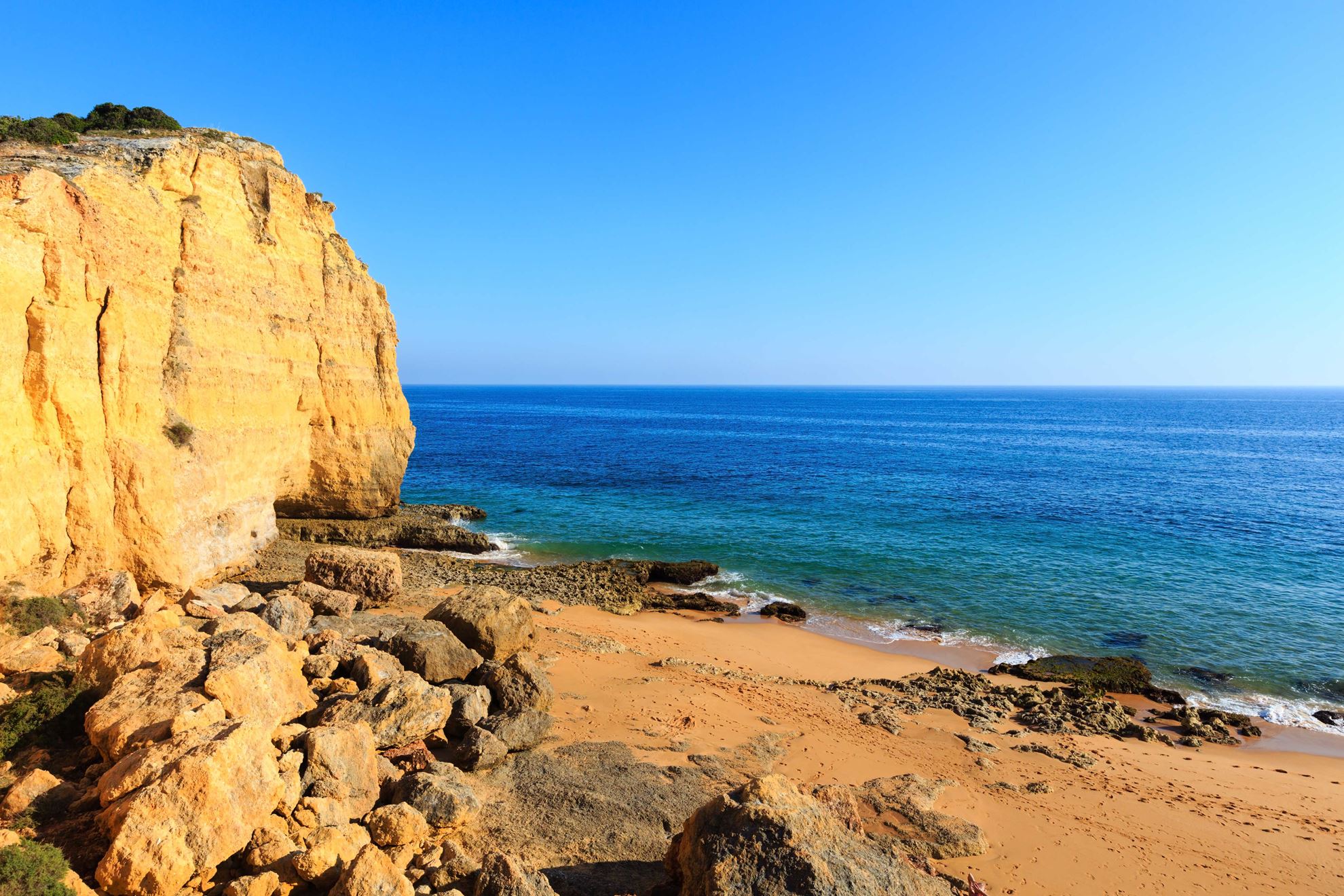 Praia dos Caneiros western Algarve
Praia dos Caneiros western Algarve
Praia dos Caneiros western Algarve is one of the most famous beaches frequently portrayed on postcards from the Algarve.
With its famous rock, which they call Leixão da Gaivota (The Seagull Reef), facing the lighthouse Ponta do Altar, this unique image creates a singular atmosphere that surrounds the beach, making it a must visit for anyone who passes through the Algarve.
The restaurant Rei das Praias, located on this beach, is one of the most exclusive beach restaurants in Algarve, where the combination of excellent service in a unique place combined with typical food of this Algarve area turns a simple meal into an experience that like the image that immortalised this beach, will stay forever in one's memory.
Facilities
A small car park but with an excellent affordable high class English speaking Fish Restaurant where you may be served on the beach in summer. The restaurant has a wide choice of international champagnes.
The lifeguard is on duty during summer time.
The sunbeds are beautiful and very comfortable to lie on and here you can treat yourself to yoga classes on the beach in the morning.
This is a Blue Flag Beach which is connected to the Hotel Caneiros and from where you have an amazing sea view off the Roof bar.