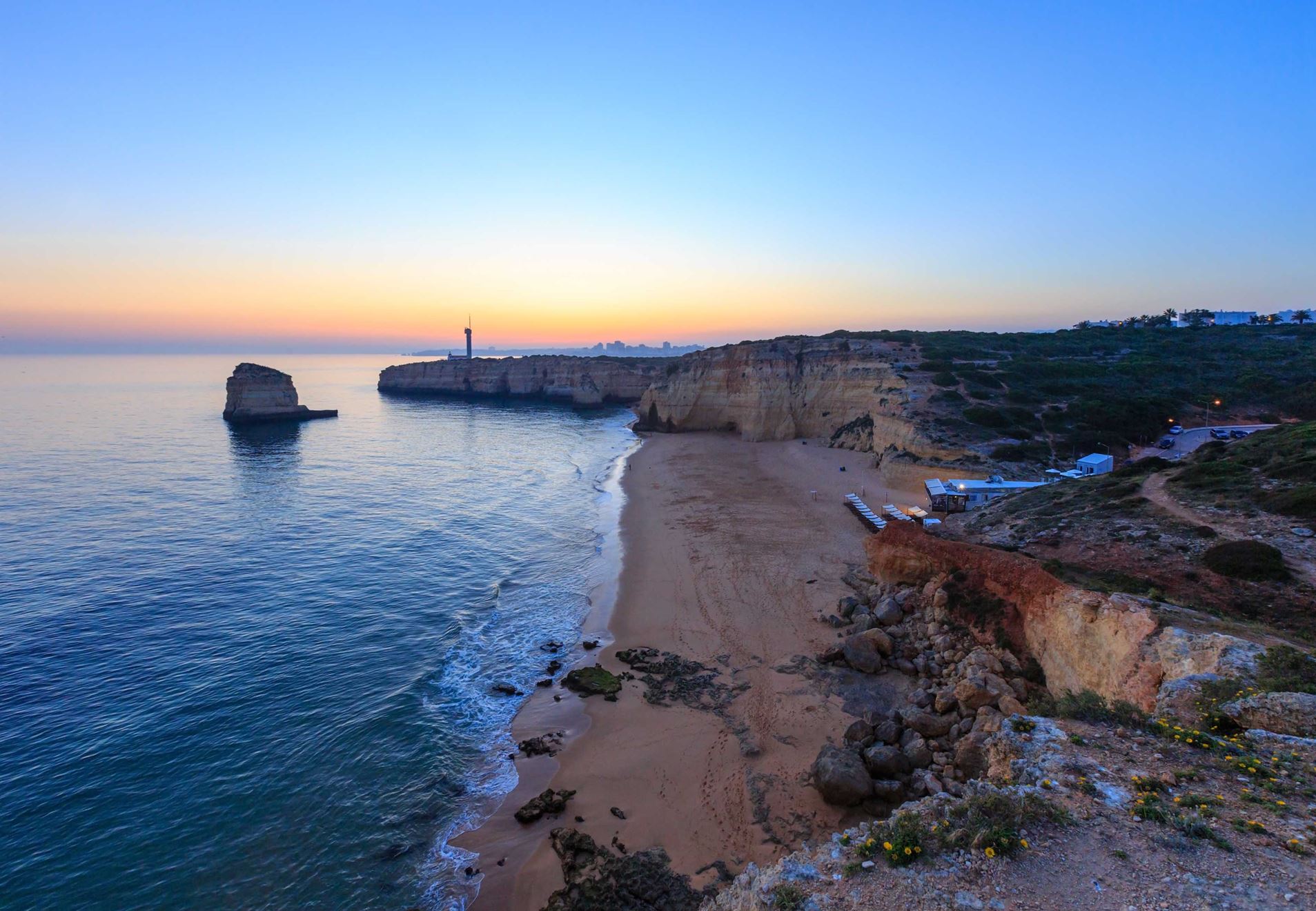 Praia do Pintadinho western Algarve
Praia do Pintadinho western Algarve
Praia do Pintadinho western Algarve is on the western side of the Ponta do Altar, which is a charming beach with a lighthouse.
Like a small bay, open on the sea but at the same time protected by the rocky cliffs with caves that surround it. This cozy beach creates an atmosphere of its own representing all the unique elements that the beaches of the Western Algarve have to offer.
The golden sandy area is small and picturesque, with a few caves, nooks and grottos where you can see sea fossils.
The waters are like crystal and calm, thus once again safe for a family and kids to spend a relaxing day.
Right on the beach, you will find one of the best typical food restaurants in this region, where in a relaxed beach environment you can taste the best traditional delicacies in the area.
There is a car park and English speaking Portuguese Fish Restaurant on the beach. This beach is very suitable for children and families.