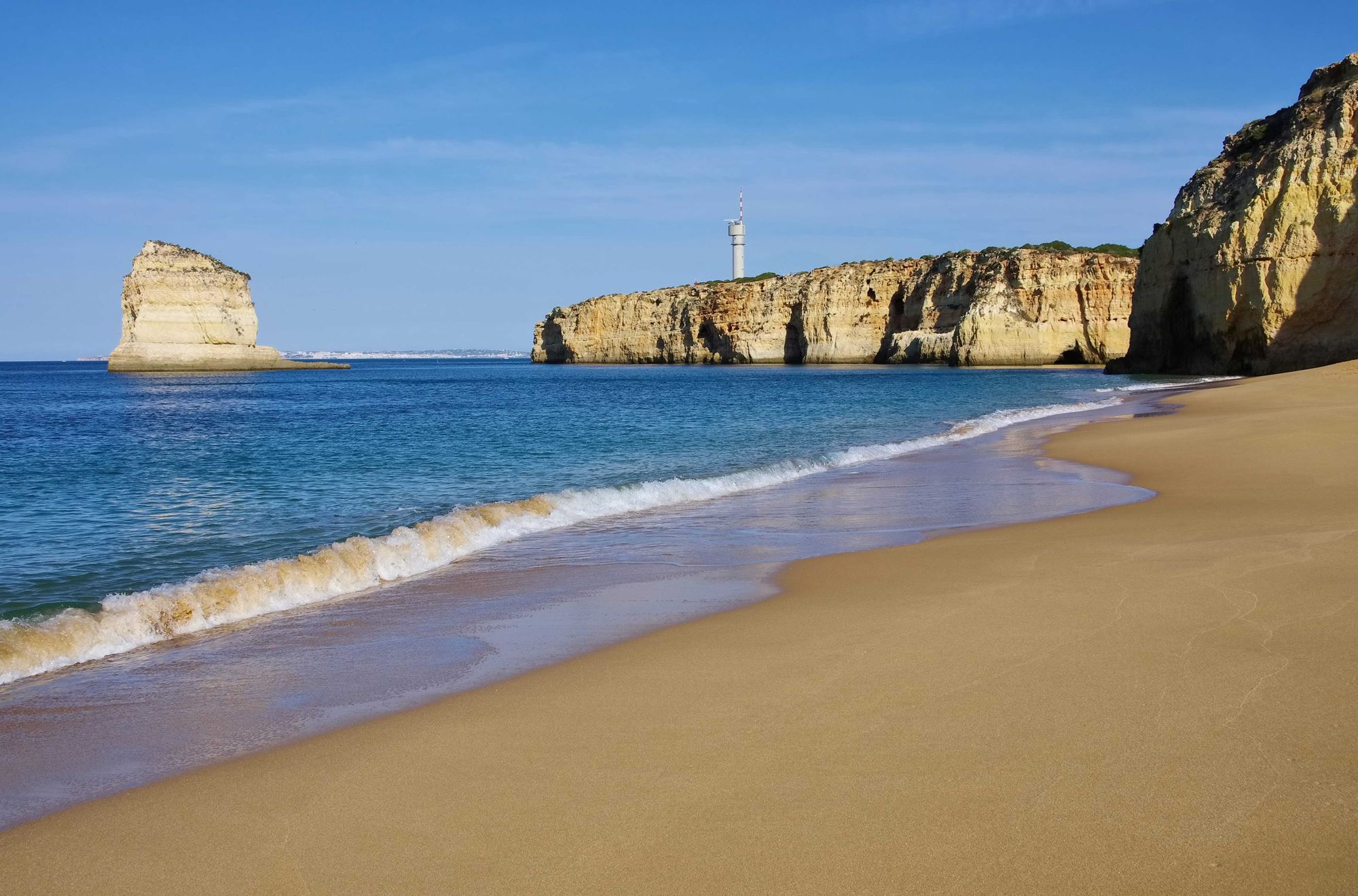 Praia da Angrinha western Algarve
Praia da Angrinha western Algarve
Praia da Angrinha western Algarve also sits in the Arade River estuary, at the end part of Ferragudo.
A mix of sand, vegetation, rocks, history and a vibrant view to the estuary river and the city of Portimão, this west Algarve beach is the closest to Ferragudo village.
Access to the beach is along the opening of the great piers of the Arade, from where you can see white masts and triangles at the Portimão marina on the other side of the river.
This,  Praia da Angrinha western Algarve, is a wide beach, lined out by cliffs which have been worn out during the years. The rocks are covered with vegetation and plants which set into the small rocky cavities where sand gathers and settles.
Protected by the imposing S. João do Arade castle and Portimão jetty, this is the most frequented beach by the Ferragudo locals, because it is quieter than the surrounding beaches
This beach is also family friendly and shares the same facilities as the Praia Grande
Facilities
Car Park right next to Praia Grande and another next to the Agrinha Beach (250m from Praia Grande); Restaurant with affordable prices and where everyone speaks English, toilets and showers as well as a Lifeguard during summer time.